<![if !vml]>
<![endif]>
Escherichia coli O157:H7
Are amphibian tadpoles suitable hosts?
<![if !vml]>
<![endif]>
Abstract
Escherichia coli O157:H7 is a zoonotic pathogen that is frequently transmitted to humans through contaminated beef and vegetables.  Amphibians may function as a reservoir of E. coli O157:H7 in aquatic environments.  In 2006, we tested whether American bullfrog tadpoles and metamorphs were suitable hosts of E. coli O157:H7 via controlled experimental inoculations.  Our results provided the first evidence that American bullfrogs are suitable hosts of this human pathogen; however, infectivity via controlled experimental inoculation does not imply individuals can become naturally infected.  Thus, we are performing an outdoor mesocosm experiment that will test if natural infection with E. coli O157:H7 is possible when bullfrog tadpoles are exposed to contaminated cattle feces.  This research will provide an understanding of whether American bullfrogs function as reservoirs and sources of E. coli O157:H7 in aquatic environments.  For a more detailed description of the study, please see: http://fwf.ag.utk.edu/mgray/WetlandLab/BThompson.htm. 
Collaborators:     UT East Tennessee Research and Education Center, UT Departments of Animal Science and Forestry, Wildlife and Fisheries, Tennessee Agricultural Experiment Station, UT Center for Wildlife Health, University of Georgia College of Veterinary Medicine
Lead Scientists:   Dr. Matthew Gray, Dr. Alan Mathew, Dr. Sreekumari Rajeev and Dr. Debra Miller
Experiment Photos
Mesocosms:
<![if !vml]>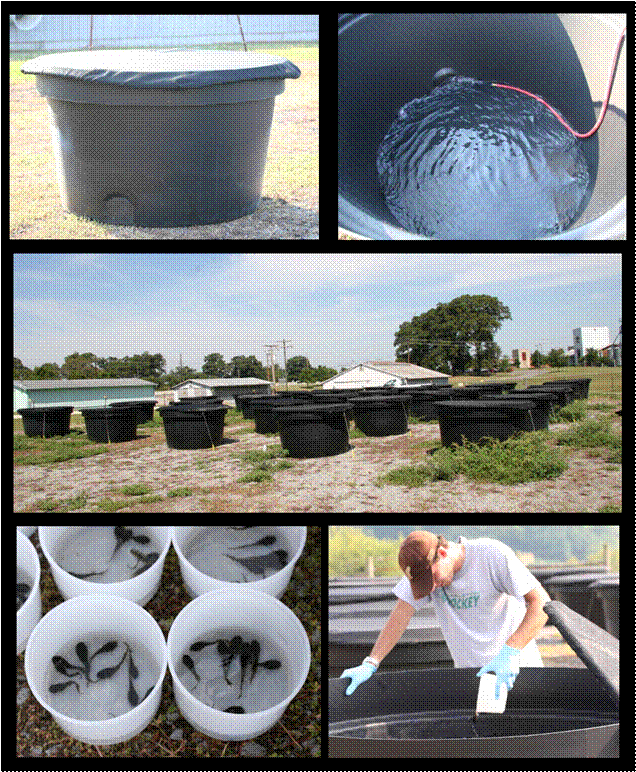 <![endif]>
Top row: 300-gal mesocosms with shade cloth lids, Middle row: 30 mesocosms,
Bottom row: tadpole addition
Fecal Collection and O157 Slurry:
<![if !vml]>
<![endif]>
Top row: fecal collection and pre-testing for O157, Middle row: fecal slurry,
Bottom row: E. coli O157 addition and transport to mesocosm site
Fecal Addition:
<![if !vml]>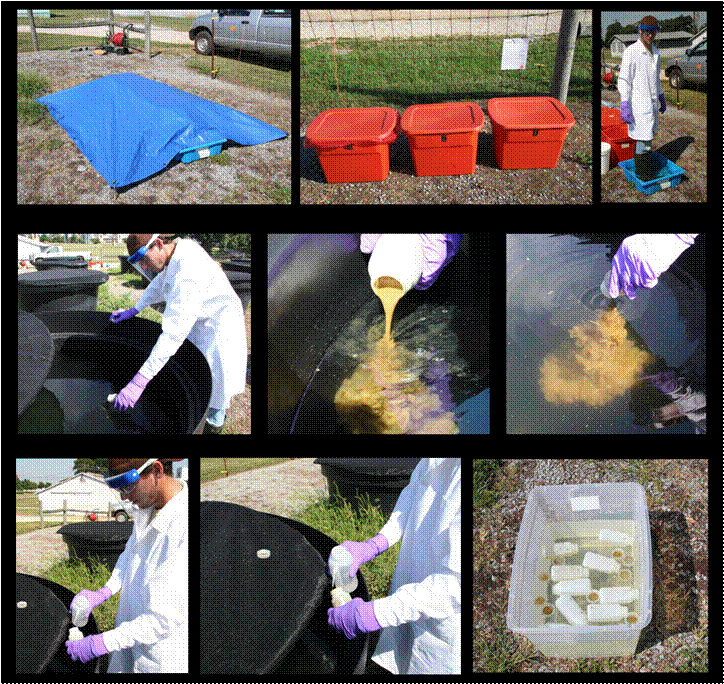 <![endif]>
Top row: biosafety supply storage and boot bath, Middle row: O157 slurry addition,
Bottom row: rinsing and decontaminating containers
Tadpole Collection and Lab Testing:
<![if !vml]>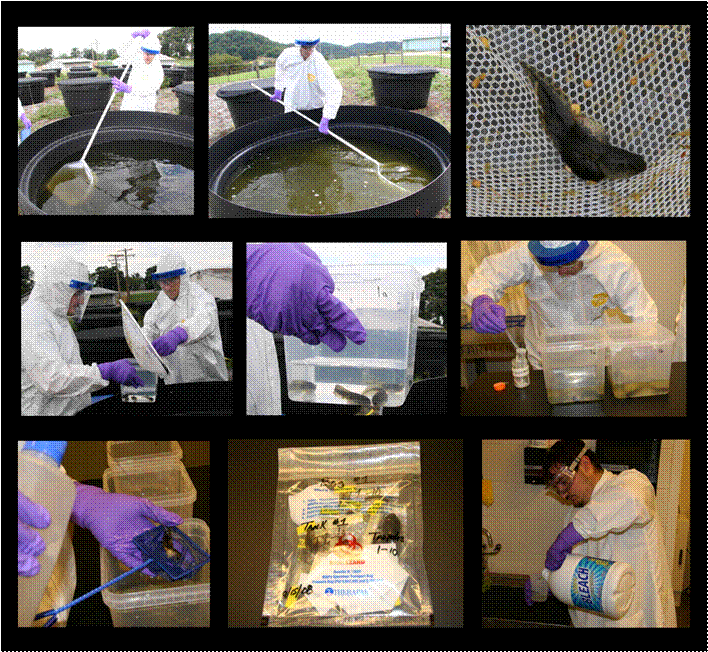 <![endif]>
Top row: netting tadpoles, Middle row: transporting tadpoles from mesocosm site to lab
and humanely euthanizing, Bottom row: rinsing tadpoles, packaging, and decontaminating
More Photos to come!
Recent Outbreaks
<![if !vml]>
<![endif]>
E. coli O157:H7 can cause hemolytic-uremic syndrome (HUS), which can result in kidney failure and death in humans.
UT Department of Forestry, Wildlife and Fisheries
---